Brandon Paak Anderson is triple-threat; Rapper-singer, songwriter and producer rolled in to one creative artist, California dweller .Paak has just dropped MALIBU, a record with an incredible list of featured artists, successful in delivering the ALTR&B sound proving so popular at the moment.
This album's got soul. .Paak's conveyed a warm, deep core throughout the record earning it immediate authenticity. At twenty-nine years young, it's taken a while for .Paak to break through, but an interesting artist weaves an interesting story; .Paak is son to a South Korean mother of agricultural background, and a father incarcerated. .Paak went from music-school drummer to TA to appearing on six tracks of Dr Dre's COMPTON. MALIBU seems to reflect both .Paak's life experiences and hugely diverse musical influences, the album plays heavy on the jazz harmonies, whilst still embracing a West-Coast sound home to California.
Truly an impressive vocalist, his style blends R&B with 70s soul, hip-hop and the odd Funk influence here and there. .Paak has managed to unite his early influences of Wonder, Pendergrass, Sammy Davis etc. with a conscious, relevant-rap-flow similar to Kendrick or Andre 3000. His flow is poised and confident, evident in Your Prime, where .Paak spits of his influential music history over a trap-tempo beat produced by DJ Khalil. It's energetic and funky, with enough throwback to his soul roots as to fit perfectly with the rest of the record.
To mention the featured artists, SchoolBoy Q accompanies .Paak on the colourful Am I Wrong, blending a style typical of vintage-Outkast with a signature SchoolBoy verse; this track really raises the groove levels on Malibu and is one of the album's standouts, along with impressive single The Season / Carry Me.
The Game's guest-verse is also rather successful, and charming in a way we haven't seen in years from the rapper. However, his cringe-worthy final line 'Take a minute, and walk her to a uber, got a bullet in my heart and she's the shooter… Aye… .Paak,' closes Room in Here with a slightly awkward and an almost-thumbs-up conclusion.
Rapsody is brilliant in lyrical content and delivery, matching the heartbreak theme with the soft Dilla-influenced instrumental on Without You. Elsewhere, BJ the Chicago Kid proves a diverse guest appearance, his presence on The Waters, produced by the legendary Madlib, gives the feel of a team-based project, similar to the winning formula we saw with Donnie Trumpet & The Social Experiment. However, Malibu is more than your standard rap album but less ground-breaking than Surf.
Talib delivers classic Kweli in the album's closer The Dreamer; charismatic, smart and ever persistent in referencing 'the revolution'. Kweli's verse is a portrait of an artist that has maintained his credibility as a veteran, something Jadakiss, Weezy and Jay-Z have failed at with their recent attempts. The track features the fairly unknown Timan Family Choir, providing a harmonious addition to .Paak's chorale, before the track fizzles out in to a sampled spoken-word-verse in the form of a stream of consciousness, calming and existential, and a timely end to the record.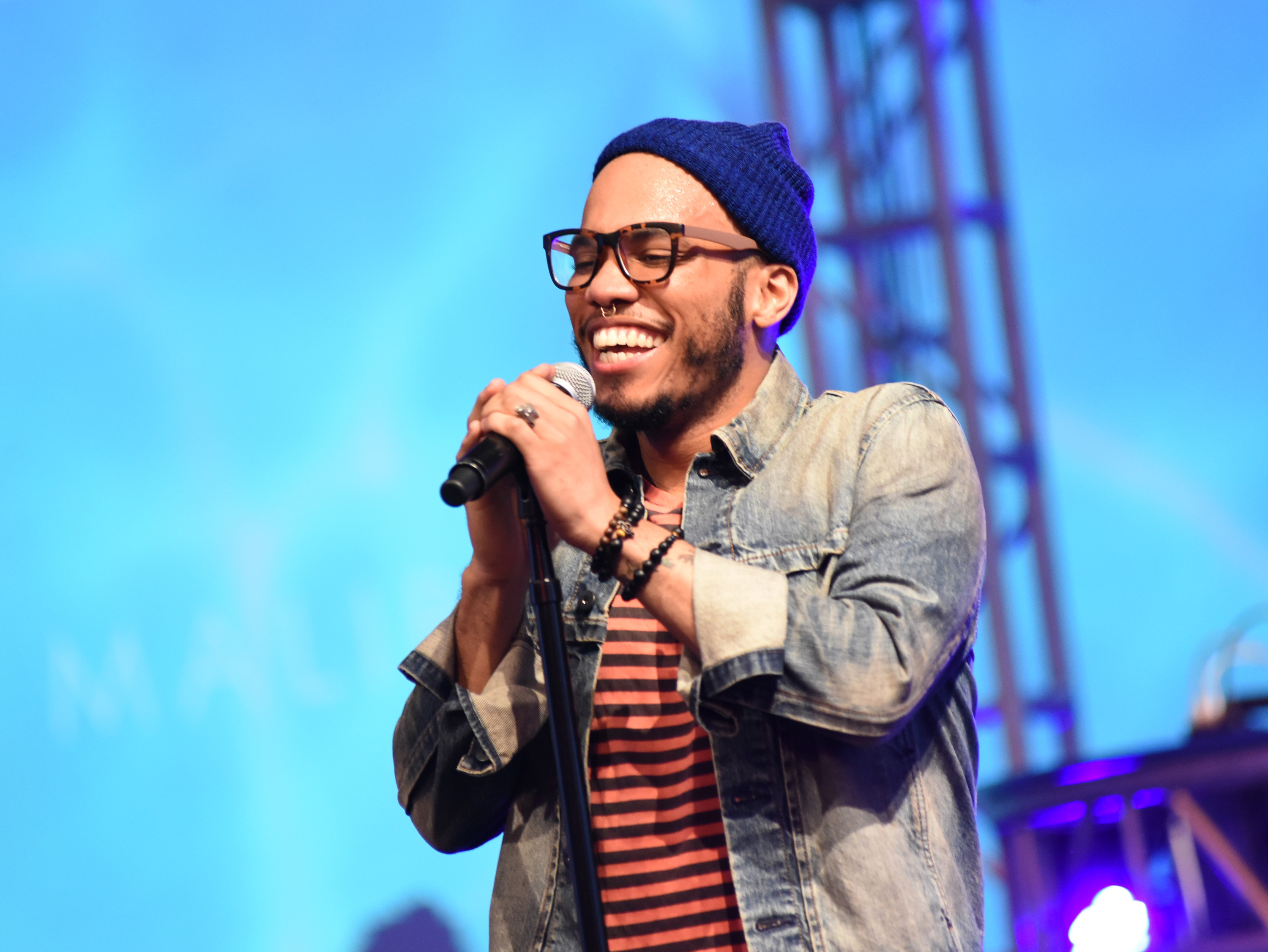 Some other production credits worthy of note include renowned rap-producer Hi-Tek, who provides the instrumental for the bouncy Come Down, which could be disguised as a Kendrick track circa 2014. And Haiti-born DJ-producer Kaytranada is an understated album highlight, providing the sound to the vibrant Light Weight, creating a radiant blend of a catchy-hook, screwed vocal sample and synthesized electronica instrumental.
Malibu clearly has substance. Its sixteen tracks stand strong in today's cross-genre AltR&B/Rap market. .Paak's great success is showing equal force both in his creative song-writing ability and talent as a vocalist. This combination, as well as his sound solo-production on four of the album's tracks, allows him to switch between singing hooks and rapping Kendrick-like verses, keeping an audience intrigued by his content and the story he has to tell. Malibu is a solid 8/10. We predict .Paak's next record to score even higher.
Anderson .Paak's 'Malibu' is available on Steel Wool via iTunes here, listen in full via Spotify below.