As it enters it's 12th year, it's undeniable that the look, feel and vibe of Field Day 2018 is going to be completely different to what we've become accustomed to after a richly successful spell in East London's Victoria Park comes to an end. However a change of scenery is never a bad thing, as the boutique festival reinvents itself south of the river in Brixton's Brockwell Park with a supremely diverse and impressive line-up that melds a new wave of Jazz and Soul with House, Hip-Hop and Electronica in a manner that we've come to love and appreciate Field Day for since its inception.
Having sculpted a signature musical identity for showcasing the best in alternative talent, it's refreshing to see so much emphasis and faith put in the Jazz generation of tomorrow, with Friday's lineup reading quite simply as a who's-who in the Jazz and Soul world, with the godmother of neo-soul and queen Erykah Badu fittingly taking the lead as this years headliner. Having celebrated the 20th anniversary of 'Baduizm' last year, whenever a chance to see the Afrocentric artist presents itself, it's one you must take, particularly with this being Grammy-winner's only UK performance of the year.
Friday's line-up also features the genre-blurring collaboration of Nigerian Afrobeat pioneer Tony Allen and Techno godfather Jeff Mills, Stones Throw's prolific beatmaker Madlib, Mancunion rising star IAMDDB, the fusion sounds of former Bombay Bicycle Club frontman Jack Steadman aka Mr Jukes, Ninja Tune's soulful New Zealander Jordan Rakei , and Lambeth local Loyle Carner to name but a few.
In fact, with two days of exceptional programming to enjoy, we've hand picked a select few off the line-up who you cannot afford to miss.
Children of Zeus
This Manchester duo otherwise known as Tyler Daley and Konny Kon are in many ways the perfect embodiment of everything that's been good great sonically in the last year or so. Their brand of neo-soul and hip-hop fused with jazz is unquestionably unique and following the release of 'The Story So Far" – a compilation of their productions to date – has seen them develop a noteworthy fanbase with DJ Jazzy Jeff, Chase & Status, Jazzy B, Goldie, Giles Peterson and Henry Wu continually singing their praises.
Having both enjoyed success previously, Konny & Tyler first met back in 2005, after both performing a show near Paris in their respective crews, Broke'N'£nglish and Body Roq. Several years later the duo were brought together through their respective admiration for each others talents and proceeded to bless us with the creation of 'Still Standing', a crooning, heartfelt jam with an instantly recognisable introduction that never fails to draw a reaction from it's audience when performed live.
Charged with breathing soul back into Manchester and backed by the excellent First Word Records, the duo's debut project is nothing short of a joy to listen too, it's upbeat, heartwarming and diverse enough to win over audiences from across the board and reminds us of everything that was great about r&b and hip-hop driven music of yesteryear. With a new single "Slow Down' and their debut album soon to be released, COZ always put on a great show and one you'd be a fool to miss.
Ezra Collective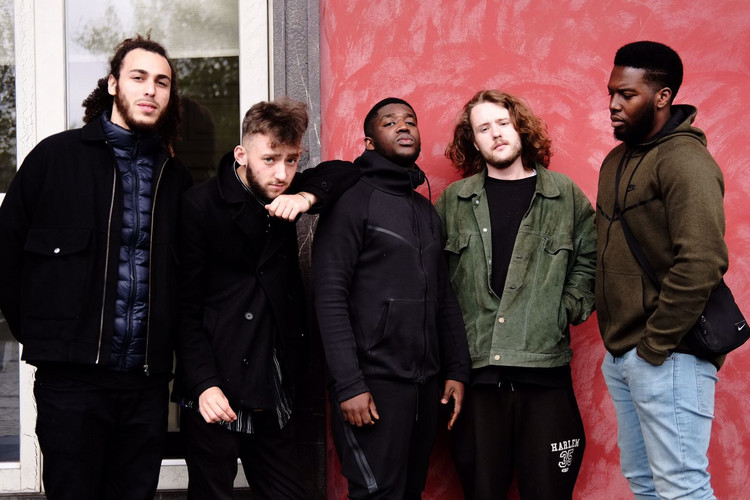 Ezra Collective recently dropped their highly anticipated debut album Juan Pablo: The Philosopher', further attributing themselves to a modern London jazz scene that has been rapidly amassing recognition worldwide. Described as a 'cosmic journey that crosses spheres of influence, eras and tempos' their second project has already been supported by the likes of Rhythm Section's Bradley Zero and voted best album at Gilles Peterson Worldwide awards, not to mention electronic music's foremost professor Floating points on mixdown and engineering credits.
Sonically unique there's not much better around for expressive jazz heard through the ears of young Londoners. With their distinctive mix of African rhythms, intricate melodic changes and some incredibly talented guest features on album Juan Pablo: The Philosopher' it's the perfect follow on from 'Chapter 7' already impressive foundations. Catch them live at Field Day on the X stage, dedicated to a collaboration of jazz, soul electronica
Avalon Emerson
In the last few years Avalon Emerson has become a prominent name on the underground circuit. Hailing from America and now living in Europe her ear-catching release and boundlessly original remixes showcase her influences from both sides of the Atlantic. Expect a set that reflects a journey based around rhythmic techno with plenty grooves through to gritty electronica often featuring her own unreleased demos, works-in-progress and completely original club edits.
Now the Berlin-based San Franciscan Avalon Emerson is playing a ton of gigs in 2018 and has been busy closing Panorama Bar, taking main stage at Sónar and will be back for her second time in Brockwell Park. Her meteoric rise to recognition (after only going full time on music in the past year and half) is due to her risk taking, self-expression and creative direction whether that be her music or visuals. Catch Avalon at this year's Field Day Festival and expect the unexpected.
Masego
A multi-instrumentalist and supremely talented singer, 24 year old Virginia native Masego has triumphantly curated his own brand Trap-House-Jazz that's entirely unique as it is feelgood and fun.
Born in Jamaica to an American mother and Jamaican father, Masego is in many ways the embodiment of everything that's good about music right now. Not playing by the 'rules' and limited by genre, his breakthrough 'Pink Polo' EP in 2015 with Dallas producer Medasin was an exploration of Future Beats, Trap, Hip-Hop and Soul with Jazz that was entirely original as it was a successful springboard for 'sego to get his music noticed by a worldwide audience.
A self taught saxophonist and pianist, singer and producer, the ease at which he switches between instruments and creates beats from scratch in a matter of seconds is a joy to watch – anyone who's witnessed his Red Bull session with FKJ to create 'Tadow' can testify.
Having spent the majority of 2017 touring the world and blessing us with the outstanding 'Navajo' along the way, 'sego's talents are there for all to see as he leads the way for an exciting new wave of artists and with a debut album in the works, expect to hear some new material as well as his usual charm as he returns to London for Friday's Field Day antics.
Field Day takes place in Brockwell Park on 1st and 2nd June 2018. Remaining tickets are available here.