On Sunday 28th May 2017, GALA Festival returns to Brockwell Park in Brixton for a celebration of all things Disco, Funk and Soul. The festival's second edition will see a host of some of the most revered names in Disco perform in the Bank Holiday sun (or rain).
GALA is a homage of London's independent culture scene and as well as the music, some of the Capital's most exciting culinary pioneers will be popping up at Brockwell Park. Although punters will be spoilt for choice on the day, our top tip is to grab some fish and chips from Clapham's Kerbisher & Malt and wash it down with a Reliance Pale Ale from Brixton Brewery.
In terms of the music, it is a nigh on impossible task to pick out any individual acts on this stellar line up. Despite this below, is our attempt to highlight just some of the talent that will be on show at GALA 2017. Honourable mentions must go to New York house maestros Mood ii Swing, disco edit king Late Nite Tuff Guy and funk-trio Harvey Sutherland none of whom should be missed on the day.
Horse Meat Disco
An obvious choice, but for good reason as there seems to be nothing that this DJ collective cannot do. Although HMD has been revered as one of the leading disco nights in the world, it has only been since their residents have taken to stages at festivals and clubs across the UK that they have started to garner the recognition that the deserve.
In terms of what to expect, HMD's festival sets often comprise of mainly archetypal disco stompers infused with deeper house, italo and sometimes even acid. One of the reasons for HMD's widespread respect is the pure unapologetic nature of their steps. Rather than trying to find the most obscure disco gems, HMD aim to transport their listeners back to 1970s discos in NYC- and they usually succeed.
HMD also epitomise the polysexuality and inclusivity that dance music supposedly promotes but is all too often forgotten. Their Sunday night sessions at the unassuming gay bar the Eagle in Vauxhall is essential pre-festival training for anyone who is not yet acquainted with these maestros.
Crazy P (Full Band) 
Hovering somewhere between electro-pop and disco, Crazy P have been lighting up dancefloors for over 20 years. This band are criminally underrated and it is a complete mystery why they have not achieved more mainstream success despite their longevity.
What is particularly striking about Crazy P is their ability to alter the atmosphere of a room as easily as flicking a switch. The reason for this is the sheer depth of the band's discography and variance in their music, allowing them to cover several genres in just one set.
The band's poppy laidback sound is perfect for festivals and hearing Heartbreaker live in a sun-drenched Brockwell Park could be a special moment.
San Proper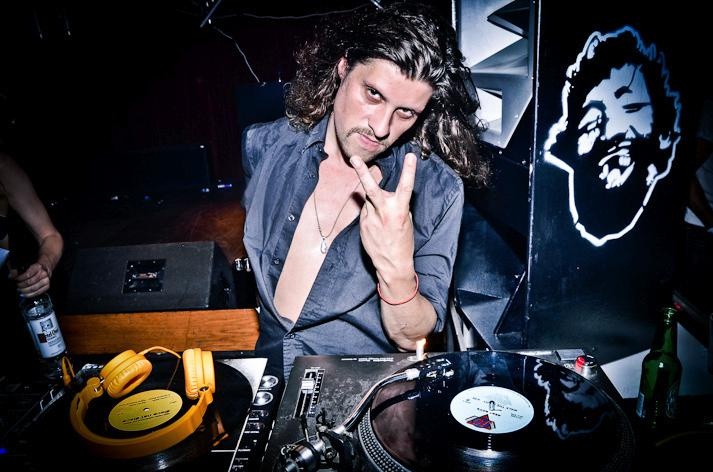 This Dutch selector may not be as well-known as the two artists above, but San Proper has been making waves in the Amsterdam underground scene for some time now and has established himself as a household name in house and disco circles.
It is a testament to his talent that he has become a firm favourite of Dutch labels Dekmantel and Rush Hour, with several releases on each label as well as appearing at both Dekmantel and Dekmantel Selectors last year and the inaugural edition of Dekmantel Sao Paolo earlier this year.
In terms of what to expect from his set at GALA, who knows. What makes this DJ so exciting is his unpredictability. The man's eccentricity and eclecticism shines through in the music he plays. Although his selections tend to be centred around house and disco, such is the depth of his record bag that he can call on tracks from virtually any genre and often sends crowds euphoric with astute afrobeat, techno and acid selections.
GALA festival takes place on the 28th May 2017 in Brockwell Park, London, grab tickets here.
Words by @Ollie_Subhedar