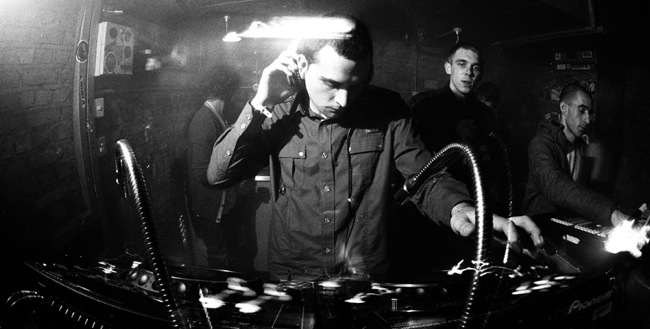 Mosca has always been an artist that stood out against the status quo, largely due to his uncanny ability to delve into the realms of garage, Hip Hop and techno whilst maintaining an individual style. Now though, Mosca claims there is more coherence to his music and therefore feels the time is apt, to start his label Not So Much.
With the intention of releasing other artists in the sphere of House and Techno, Mosca kicks things off with a dark and sultry two track EP from himself. The opening track Suckle (Twenties) cements the 4×4, haunting techy direction of the label. The introduction is laced with subtle FX Risers and vocal hooks, building to a drop that instantly puts us in mind of Ten Walls' Gotham, which is no bad thing.  The track then progresses with retro synths at the forefront of a moody and reverberated arrangement.
On the flip, Vinny (Flamingo) starts with a comparably purposeful kick against an offbeat acid bass-line. Reid describes this track as a 'Basement Thing' and we can see why, the sensual chords and arp's give the piece a very real groove.
Not So Much launches on 12″ on April 28th with Mosca's 'No Splice No Payback' In addition to a digital release which follows on 2nd June. In the meantime you can stream both tracks via the player below.